Multi-Set Rod Holder Tree Base w/ Latch Assembly
SKU:

KT58407

UPC:

019486704852
Details
NOTE: PRODUCT UPDATE!
Big Jon Sports has made an improvement to our rod holder trees. Due to an inconsistency in the diameter of the tube, we have added a tube plug to the bottom. This plug ensures a solid fit into the tree base and a secure setting for the product.
Pictured below are two examples of tree ends. The left tube is the original tube. The right tube is showing the new plug. This piece has been hard coated. The bases are hard coated now as well.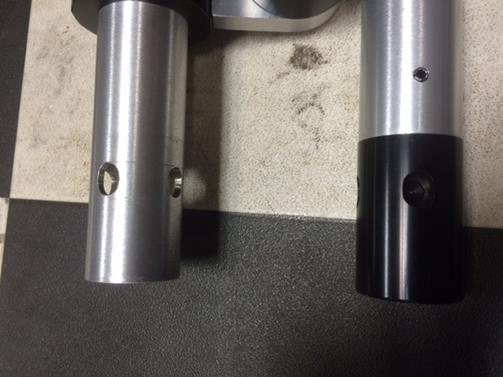 If you have an original model tube and want to order a new base (#KT58407), you will need an upgrade. Just send in the tube and we will retro fit it with the new plug. The customer is responsible for shipping and the parts. The parts cost is $25 per upgrade. There is no labor cost.